It's the most wonderful time of the year. Unless, of course, your definition of "wonderful" doesn't include the general public acting like heathens in the pursuit of saving $7 on a kindle, in which case, you might as well start drinking now. Either way, Jesus is coming and you know what that means … it's time to murder an evergreen and bring it indoors to appreciate the beauty of nature slowly dying in your living room whilst you wait for a fat stranger with a beard to exploit a team of reindeer (PETA alert!) before partaking in a little cheery breaking and entering by way of chimney and eating all your cookies.
Okay then.
As you head out to the far corners of the globe to deck the halls, roast your chestnuts and eat some figgy pudding, the laws of proper etiquette politely remind you to take along a gift for each hosting girl or boy on your list. Wine and flowers, though lovely, are played out. If you're feeling a slightly more inspired, taking a little extra effort to come up with a unique, tactful hostess gift is a great way to show your host you didn't just head straight for the wine aisle, rather you gave a little thought to selecting a gift as special as they are.
BUT if you're too lazy, too important or simply can't be bothered with things like this, you're in luck, because I'm sharing my list.
When it comes to gift-giving, my favorite things to give (and receive) are the little niceties most people don't indulge in for themselves. Simple pleasures that add a dash of luxury and indulgence to our otherwise hurried everyday lives.
Below you will find a non-exhaustive list of some of my favorite go-to gifts in no particular order, all available for purchase online which means no long lines, no germ-laden cart handles and no parking lot stalkers. My gift to you this holiday season.
For the Hostess
Linen Water ($16) | Traditionally used by French women to softly perfume linens and lingerie, the ever-so-gentle aroma of linen water has the power to take just about anything from wow to wowza. Mist your sheets, add a few drops to a steam iron or spray a cloth and toss it in the dryer to add a subtle hint of Provence.

Darling dish gloves ($13.95) | A $40 mani + hot, soapy water and scrubby pads does not a fabulous combo make. Gloves to the rescue! Unless you have the pleasure of a full-time house staff, chores are a necessary evil. Go evil in style, I say.
A sinfully indulgent bar of soap ($4 – $10) | There was a time I would have balked at the thought of paying $7 for a bar of soap, which makes it an extra delightful gift to give to others I know feel the same. Once you've indulged in the wonders of a quality bar of soap, it can transform a ho-hum daily shower into a private moment of daily rejuvenation.
Note: I'm uber picky about scents, but a sucker for a well-done grapefruit. Though slightly less exotic than some of the soaps coming out of Portugal and France, I have recently fallen in love with the World Market brand of bar soap. These large all-natural bars ring in at just under $4, making them a steal. The main WM website isn't listing the new grapefruit scented bar yet, but I found it on the shelves of our local WM. All the yum-factor of high-end soaps at half the price.
Euro pillows
($21.99 each) | After a recent visit to the Ritz-Carlton (and one of the best nights of sleep I have ever had) I immediately came home on a mission to acquire my own pair of euro pillows. Go buy a pair and prepare for sweet dreams.
Thank you cards on quality paper
($15 for 10 cards + envelopes) |  In an age when e-mails and instant gratification are king and queen, there are few things more elegant and timeless than a handwritten thank you note arriving unexpectedly in the mail.
Crane & Co.
has been crafting artisanal paper since the 1700s. If you don't know them, meet them. Love them.
I have an soft spot for people with manners. A deeper affection yet for those who take the time to craft a thoughtful thank you message. I cannot imagine a better gift for a hostess or friend than a set of beautiful thank you cards. Go forth and be thankful.
Dish soap bottle
($9.99) | Despite my chosen profession, there are few things I find more blah than walking into an otherwise clean room and being distracted by packaging, branding or electronics everywhere I turn (that goes for you too, giant flat screen TVs!) A repurposed oil drizzler makes an elegant container for dish soap and replaces ugh-appeal with ahhh-appeal.
(
Speaking of dish soap ...

I may be a bottle-ditcher
, but I do want to give kudos to Dawn for their
Dawn Saves Wildlife
program. In case you haven't heard of this initiative yet, every bottle of Dawn dish soap is labeled with a code. Each time a consumer logs online and enters their code, Dawn donates $1 to a wildlife rescue fund. Over the past year Dawn has donated more than $500,000 to two different organizations helping rescue, rehab and release wildlife affected by oil spills. To enter your bottle code visit: 
http://www.dawn-dish.com/en_US/savingwildlife/home.do
)
Stackable Mugs ($9.99)
| One of my fav hostess gifts ever. Inexpensive, charming and perfect for those short on cupboard and counter space.
A savory spread ($5)
| I had the pleasure of having dinner with the Marcus family, owners of
Grateful Bread
in Houston, during a recent visit to Texas. From start to finish the entire meal was spec.tac.u.lar, but something about the tart cherry mustard really stole my heart (or taste buds, as the case may be.) Expect to see it turning up everywhere from party spreads to care packages. So yummy.
A set of cheese knives
($25) | Two years in a row I have found myself scrambling around town in search of a set of cheese knives at the 11th hour during the holiday season. Based on the fact that I was unable to locate a set at 5 stores and counting, I can only conclude hostesses around the country are doing the exact same thing I am – scrambling at the last minute in search of the proper cheese-serving utensils. Maybe we serve the majority of cheese during December, or perhaps the rest of the year we don't care and serve it with a paring knife, but there is something delightful about having the just-right tool for the job. Whether you're slicing cheddar for grilled cheese sandwiches or bits of manchego off the block.
In my universe, a party without cheese is a crime against humanity. Thus, cheeses make an appearance at all my parties. Since I do most of my hostessing beyond the Christmas season, I prefer not to be limited by holiday-themed cheese knives, but I do enjoy a little whimsy around the cheeseboard. I've been on the prowl for the elusive (and constantly out of stock) smiley cheese knives for quite some time. At $25 they make a perfect hostess gift and bring a little cheer to any celebration.
Table Topics
($25) | There are few things I loathe more than adult icebreakers, which makes this gift choice a bit of a surprise. The first time I played Table Topics was at a dinner party. The hostess placed a card under each plate. As we waited for dinner to begin, each guest took a turn reading their card and answering the question. It was a great way for everyone to get to know each other (or at least a quirk about each other) without the high-pressure hooha of dorky traditional icebreakers.
There is a
version of Table Topics
for just about every occasion, from family gatherings to girls night out, cooking to couples. Here are just a few of the questions you'll find in the deck:
What did you get into trouble for the most when you were young?
What is your favorite family tradition?
If you could name the street you live on what would you call it?
What's your family known for?
What's the dumbest argument you've ever had? (couples)
For the Person Who Has Everything
Glass bullseye sun catcher
($32) | Several years ago, my dear friends
Steve & Jen Castro
came to visit from New York. Much to my surprise, they arrived with a gift in tow that has gone down in the history books as one of my favorites of all time, my very own glass bullseye. The bullseye has survived three moves and currently resides in my bedroom window frame. On sunny days the light streams through and paints a colorful little circle on my bedspread. Something about the simple harmony between art and nature is so lovely. Whenever I see it, it gives me pause to stop and appreciate this small pleasure and reminds me of two dear people I am blessed to have in my life.
For Newbie Parents
Boon Snack Ball Container ($6.49) | No more spilled baggies. Put an end to pulverized cheerios. Bid farewell to sweaty cheese cubes once and for all. I feel like every child should come with an instruction manual…and at least a half-dozen Boon snack ball containers. Boon snack ball  is an innovative snack storage device that doubles as a toy in its off-time. If you have kids, go get a Boon ball. In fact, go check out everything Boon.
For the Dog-Lover
Day of Doggy Day Camp ($20 – $40 per day) | Pet parents face many of the same challenges as human-baby parents. Demanding dependents. Deliberate disobedience. Accidents. Feeding times. Needy, needy, needy. As a result, we feel the same sense of euphoric joy and freedom when we ship our four-legged campers off to camp as parents of two-legged campers do.
If you want to win your way into the heart of a dog-lover, buy them a gift certificate for a day (or week if you're feeling saintly…) of doggy day-camp. Though I try to keep my pup close to home as much as possible, there are times when I know I'm going to have a long day at the office or a social engagement that will keep me tied up. Those are the days I am beyond grateful to have a place I can drop off my little buddy and let him spend the day running himself ragged with a pack of 20 of his closest furry friends instead of missing me (and/or chewing the blinds up out of frustration…again.)
HomeAgain Pet Recovery Service (aka microchip registry) ($20 per year) | I'd be remiss if I didn't include HomeAgain as an awesome gift for every pet lover. Once the pet has been microchipped (I think I paid around $75, but many shelters and humane societies chip for around $50) keeping the chip registered in their database is less than $20. Gifting a pet loving friend a year of registration = major brownie points. Especially if Fido gets any crazy ideas about staging a jailbreak and goes on the lam.
For Lil Ones
Animal stickers ($14.55) | I'm not sure if stickers are still cool, but if not, I think these stickers by Cavallini may make them cool again.
For Coffeeholics
Knitted coffee cozy ($14) | Snug as a bug in a mug.
For the Mixologist
Penguin cocktail shaker ($39.99) | So charming you might even be able to overlook the slight gross-factor when the bartender pours your cocktail out the penguin's mouth.
Put a Sock in It! (rather, put this in your sock)
5 stocking stuffers done right…for under $15
Bacon band-aids ($9)
Robot Ice Cube Tray ($7.99) [ On a similar note: Denture ice cubes ($12) ]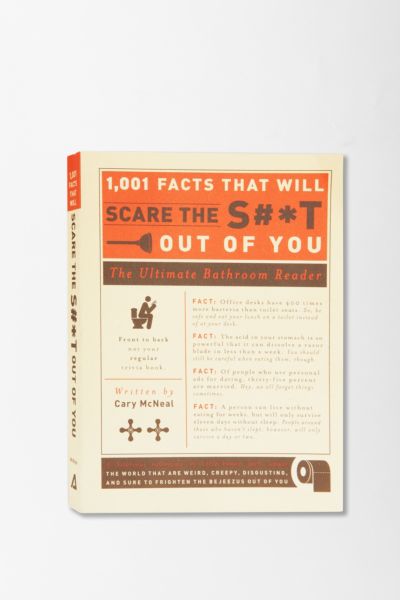 1001 Facts that Will Scare the Shit Out of You ($12.95)
Lil Lewis N. Clark Luggage Tags ($7.99)
Liquid Bookmark ($11.99)
GOOD THINGS FOUND HERE
Perpetualkid.com
TouchofEurope.net
UncommonGoods.com
ThinkGeek.com
FredFlare.com